Priredio Art Box portal //
Verovatno je van Švedske najfrekfentnija reč koja dolazi iz ove nordijske zemlje – Ikea. Ali, sudeći po tome koliko je praktikuju, u Švedskoj bi to mogla biti i reč – fika. Šta zapravo označava ova leksema koju Šveđani izgovaraju odvajajući slogove fi i ka (fi-ka).
Veruje se da je reč nastala od obrtanja slogava u reči 'kaffi' (kafa).  Ali iako se često prevodi kao "pauza za kafu i kolače", to je samo delimično tačno, jer je fika mnogo više od toga – ona je životni koncept i važan deo švedske kulture.
Za fiku je najbitnija šoljica dobre kafe (danas je to veoma često ekološki uzgajana kafa, spremljena u francuskoj presi) – ali u praksi ona podrazumeva bilo koji topli napitak (može to biti i čaj) obično u kombinaciji sa pecivom sa cimetom kanelbullar.
Tokom fike se služi i druga vrsta peciva: fikabröd, čokoladne kuglice po imenu chokladbollar i sl.
Fika je sinonim za ispijanje kave, ali osim kave i kolača uključuje vrlo opuštenu i ležernu atmosferu.
Fika je stanje uma, običaj integrisan u švedsku kulturu – svojevrsni društveni fenomen – predah za druženje sa porodicom, prijateljima, poznanicima, kolegama s posla.
Fika je životni stil i ritual koji se praktikuje obično dva puta dnevno, oko 10 sati pre podne i oko 3 sata popodne, ali i nekoliko puta u toku dana.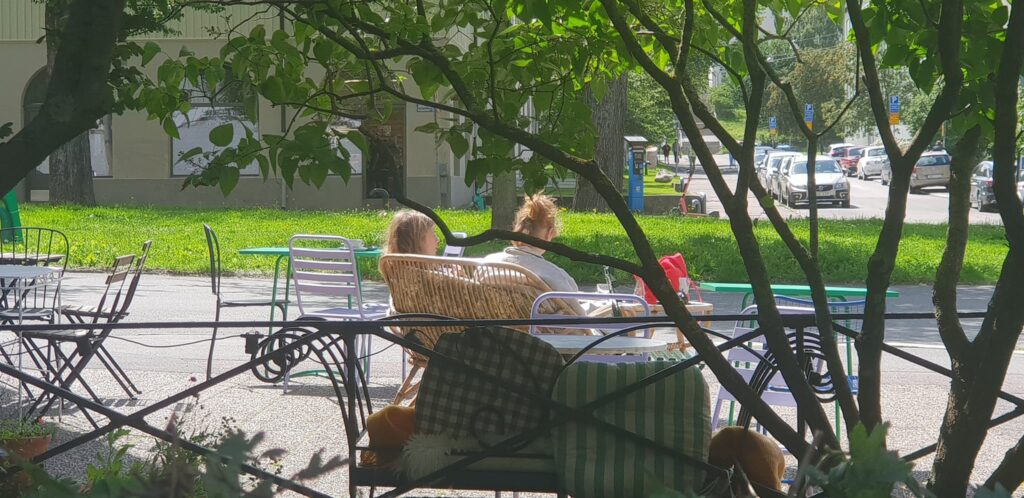 Fika je švedski tajm aut koji se upražnjava i na poslu. U švedskim firmama je sastavni deo poslovne kulture, a u nekim je čak je i obavezna a zaposleni kafu i kolače dobijaju besplatno.