Art Box portal //
Way Out West muzički festival i ove godine u Geteborgu od 10. do 12. avgusta, kao integralni deo festivala, predstavlja filmske premijere i ekskluzivne projekcije. Među najistaknutijim su svetske premijere TV serija kao i dokumentarni filmovi etabliranih švedskih i inostranih reditelja. Art Box portal preporučuje filmove i serije koje su uvršteni u ovogodišnju selekciju.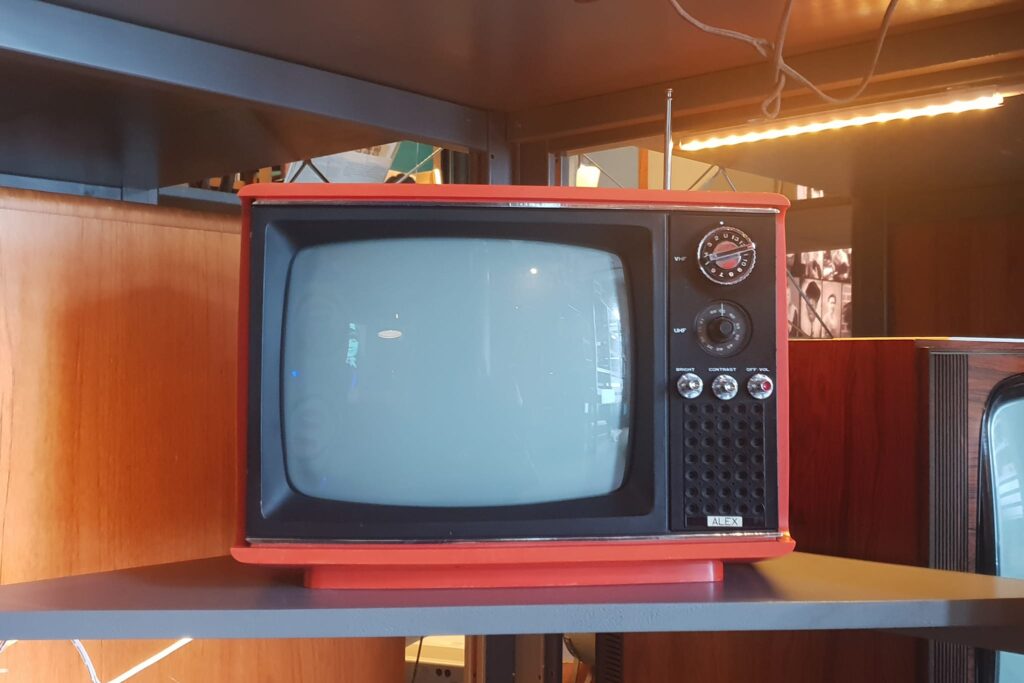 U okviru Way Out West filmskog festivala biće prikazane svetske premijere četiri TV serije: Taelgia (SVT), Tore (Netflix), Ondskan (TV4), kao i druga sezonu serije Threesome (Viaplay). Neke od njih biće Netfliksu dostupne i gledaocima u Srbiji koji rado gledaju skandinavske, posebno horor-serije.
Way Out West takođe prikazuje dokumentarne filmove međunarodno priznatih švedskih reditelja, kao što je After Work Erika Gandinija, koji tematizuje razičit kulturološki odnos prema poslu, Breaking Social Fredrika Gerttena, koji se bavi istraživanjem globalnih obrazaca kleptokratije i ekstraktivizma, kao i mogućnostima prevazilaženja nepravdi i korupcije dok kreativni osvrt na marksističko-nadrealistički manifest Gija Debora, The Society of the Spectacle potpisuju Roxy Farhat i Göran Hugo Olsson.
Takođe će biti prikazani dokumentarni filmove o muzičarima kao što su: Litl Ričard, Sindi Loper i Mobi.
Dokumentarni film Little Richard: I Am Everything, o poznatom muzičaru koji je sebe nazivao kraljem rokenrola, kroz bogatu arhivu i performanse uvodi nas u umetnikov unutrašnji svet i njegovu životnu priču ispunjenu zapletima i kontradiktornostima.
Film o Sindi Loper pod nazivom Let The Canary Sing tematizuje priču o pevačici poznatoj po jednoj od najvećih balada svih vremena, pesmi Time After Time s njenog debitantskog albuma She's So Unusual (1983). Ovaj film o ženskoj pop zvezdi govori o muzici, ali i o životu Sindi Loper, prati njen uspon ali i dane kada njena slava počinje da bledi.
Mobi (Moby) je muzičar koji je doživeo svetsku slavu albumom Play (nastupao je i na novosadskom Exitu), ali je štampa sem o njegovoj muzici dosta pisala i o njegovim problemima sa zavisnošći i skandalima. Punk Rock Vegan Movie je dugometražni dokumentarni film koji je Mobi napisao, režirao, snimio i muzički obradio. Film istražuje istoriju punk rocka i aktivizma za prava životinja i sadrži intervjue s desetinama legendi punk rocka. Pošto je ovaj film rezultat ljubavi i aktivizma on se na Way Out West festivalu može pogledati besplatno.
Više na: https://www.wayoutwest.se/film-2023