Priredio Art Box portal //
Generacije rođene šezdesetih i sedamdesetih godina prošlog veka sigurno pamte legendarnog fiću (zvanično zastavu 750). Ovaj statusni simbol jugoslovenskog domaćinstva, najpopularnije prevozno sredstvo u vremenu SFRJ, u njima verovatno budi nostalgiju, možda za nekadašnjom državom, ali svakako za detinjstvom, prvim porodičnim automobilom, izletima sa familijom, porodičnim letovanjima, polaganjem vozačkog ispita.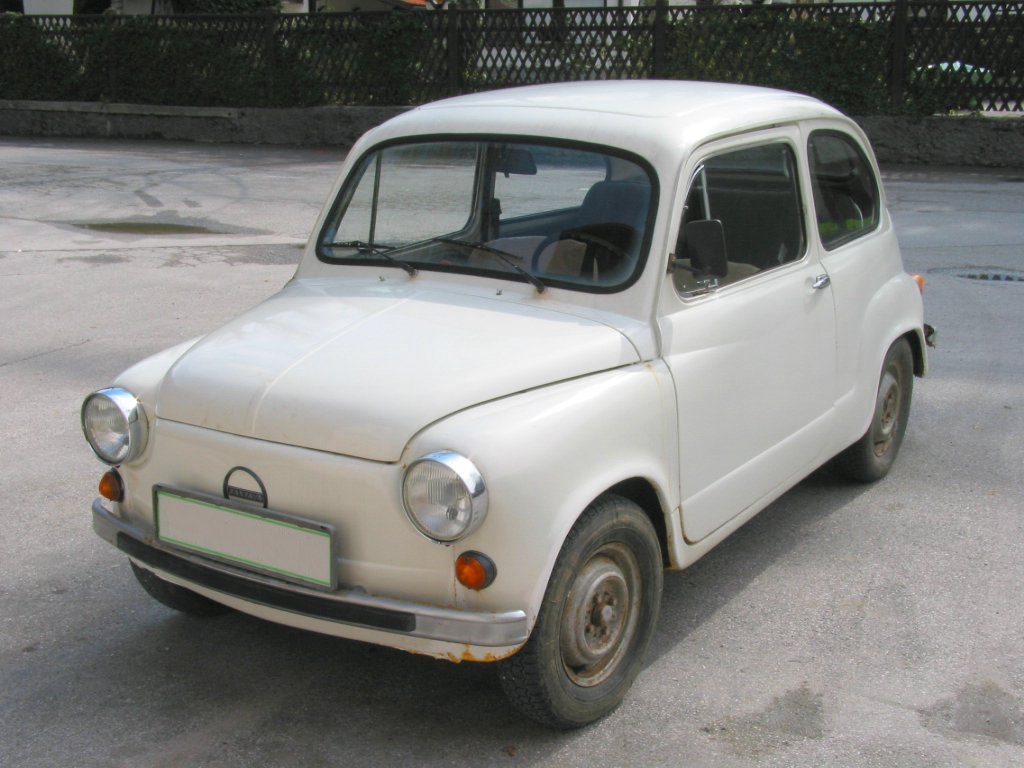 Fiću, najčešće viđeno vozilo na jugoslavenskim putevima, proizvodila je, po Fijatovoj licenci, kragujevačka Zastava od 1955. do 1985. godine. Mada je bio predviđen za kratke relacije i mada u njemu nije bilo mesta za mnogo prtljaga, fića je bio kultni porodični automobil. Iako je fića je mogao da razvije samo 110 km na sat, njime se putovalo u inostranstvo i na letovanje. On je prosečnu četvoročlanu jugoslovensku porodicu (natovarenu svakojakim prtljagom) prevozio vikendima do sela a leti na Jadransko more.  
Fiatov automobil na izložbi u muzeju MoMA u Njujorku 2021. godine. Foto: LJMV
Ponosni vlasnici su ove automobile negovali s mnogo pažnje. Na karoseriji su lepili oznaka YU, redovno su ih prali i glancali. U tome su očevima ponekad pomagale i majke koje su bile zadužene i za šivenje auto-presvlaka kojim su se štitila sedišta.
Fiće su učestvovale i na auto-trkama, a vozila ih je i tadašnja milicija.
Ovaj automobil je često citiran u popularnoj kulturi, u muzici i na filmu. Jedan od najpoznatijih primera je, svakako, film Gorana Markovića Nacionalna klasa iz 1979. godine. Fića (milicijski) se nalazi i na omotu dvostrukog albuma zagrebačke Azre po imenu Filigranski pločnici iz 1982. godine.
Pored fiće u vremenu ex-Yu je bila je popularna i zastava 101, poznatija kao "kec" ili "stojadin" koja se, takođe, 0d sedamdesetih godina proizvodila u kragujevačkoj Zastavi, kao i zastava 1300 ("tristać") koja je važila za najbolje Zastavino vozilo svih vremena. Bio je to u ono vreme veoma luksuzan auto. Zbog svojih dobrih performansi tadašnja milicija ga je koristila kao presretača u SFRJ, a mana mu je bila što je trošio mnogo goriva.
A dok su očevi vozili zastavine automobile, klinci su imali ― bicikl poni, jedan od prvih domaćih vrsta bicikala sa manjim točkovima, kako to navode autori Leksikona YU mitologije, "čudo tehnike osamdesetih godina i glavni zgoditak u nagradnoj igri Flora i fauna".