Text by Shannon Egan //
Titled HOMEMADE, this series of sculptures by Anthony Cervino is comprised of several small-scale, hand-crafted end tables. Each work alludes not simply to interior furnishings, but to the more basic needs and desires of what constitutes a home: warmth, shelter, and belonging. For instance, a ring of stones surrounding the burnt remains of a picnic-style tabletop stands in for a hearth, ornate brass legs paired with a floral pattern on a low stand evoke the intimacy of a bedroom, and a worn drain stopper on a wobbly water-stained table suggests the daily ablutions of a bathroom. Obscured by a translucent plastic surface of another sculpture is a found decorative plate of Annie, from the popular theatrical musical of the same name. As an object, this plate is a signifier of late 20th-century mass-produced American domestic kitsch. But, as an orphan, Annie suggests a desperate longing for a home.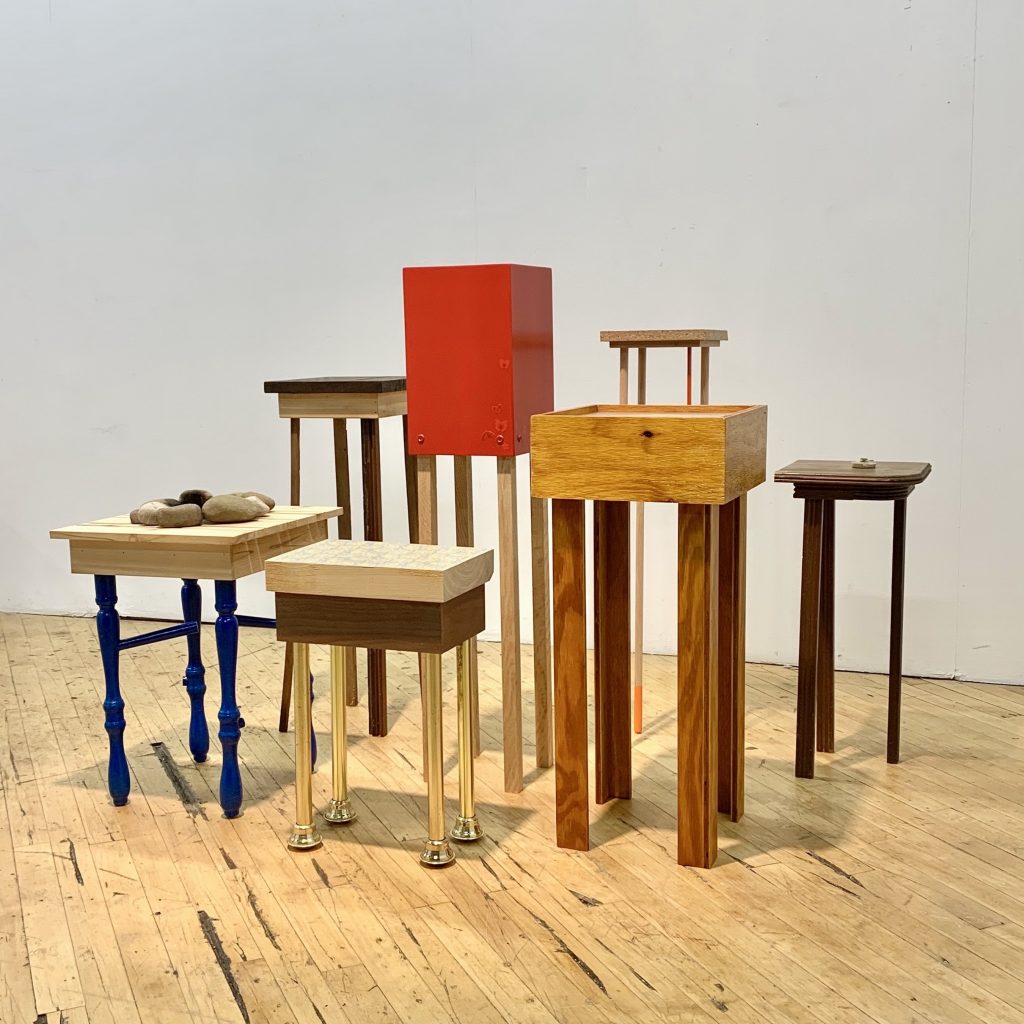 Cervino's works cannot be understood merely as mimetic artifacts or remnants of a house. Rather, taken together, the objects are allegories for the emotional, financial, and nostalgic complexities of home. Seen as makeshift altars or foraged furniture, the tables appear simultaneously ritualistic and banal. And, because they are cobbled together from disparate parts, the objects seem to strive, akin to the dogged optimism of Annie, toward a semblance of stability. The title of this series HOMEMADE denotes an artistic process, a crafting by hand rather than machine, but it also questions the gendered inequities, class politics, and universal sentiments of  "homemaking."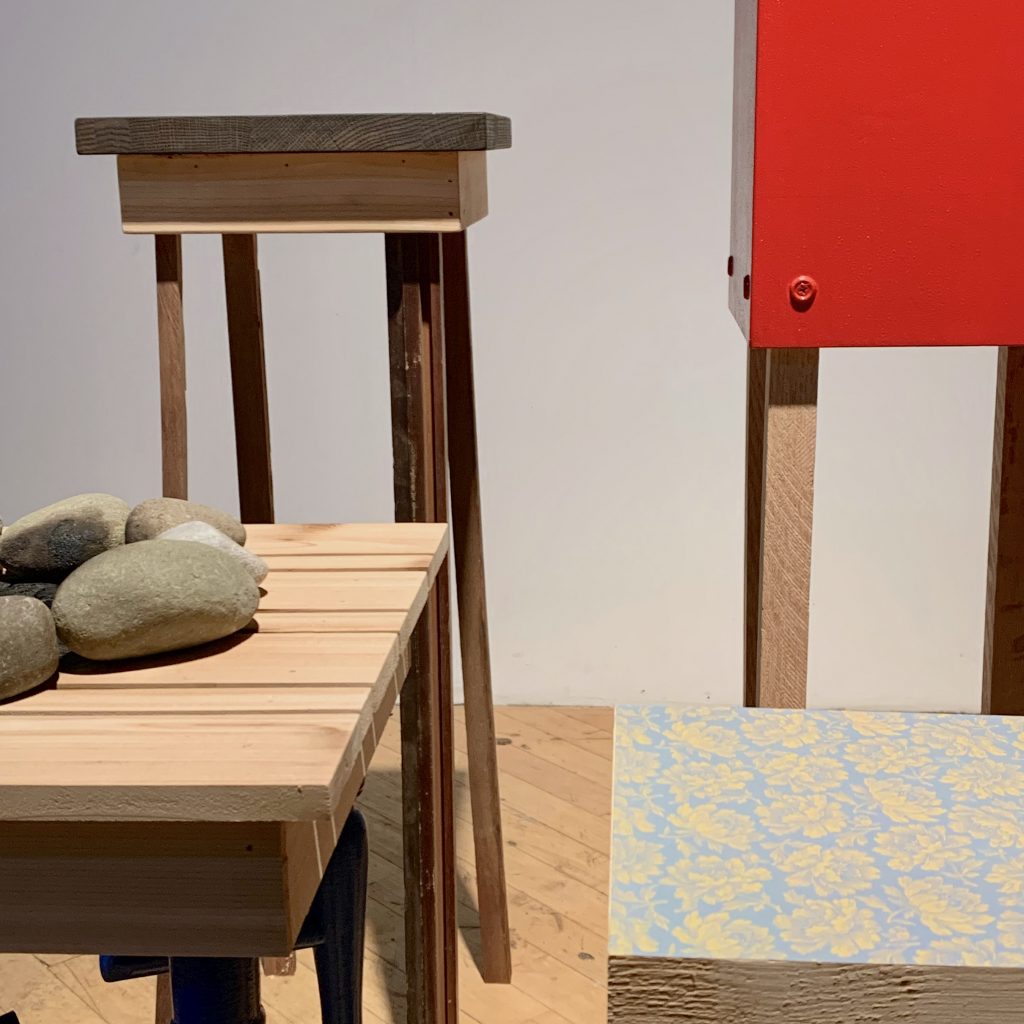 BIOS:
Artist Anthony Cervino and art historian Shannon Egan curate contemporary exhibitions collaboratively under the moniker Ejecta Projects. Their curatorial work is realized in a space located in Carlisle, Pennsylvania, USA. Founded in 2018, Ejecta Projects is a small art gallery, a curatorial workshop, and an opportunity to engage with the community.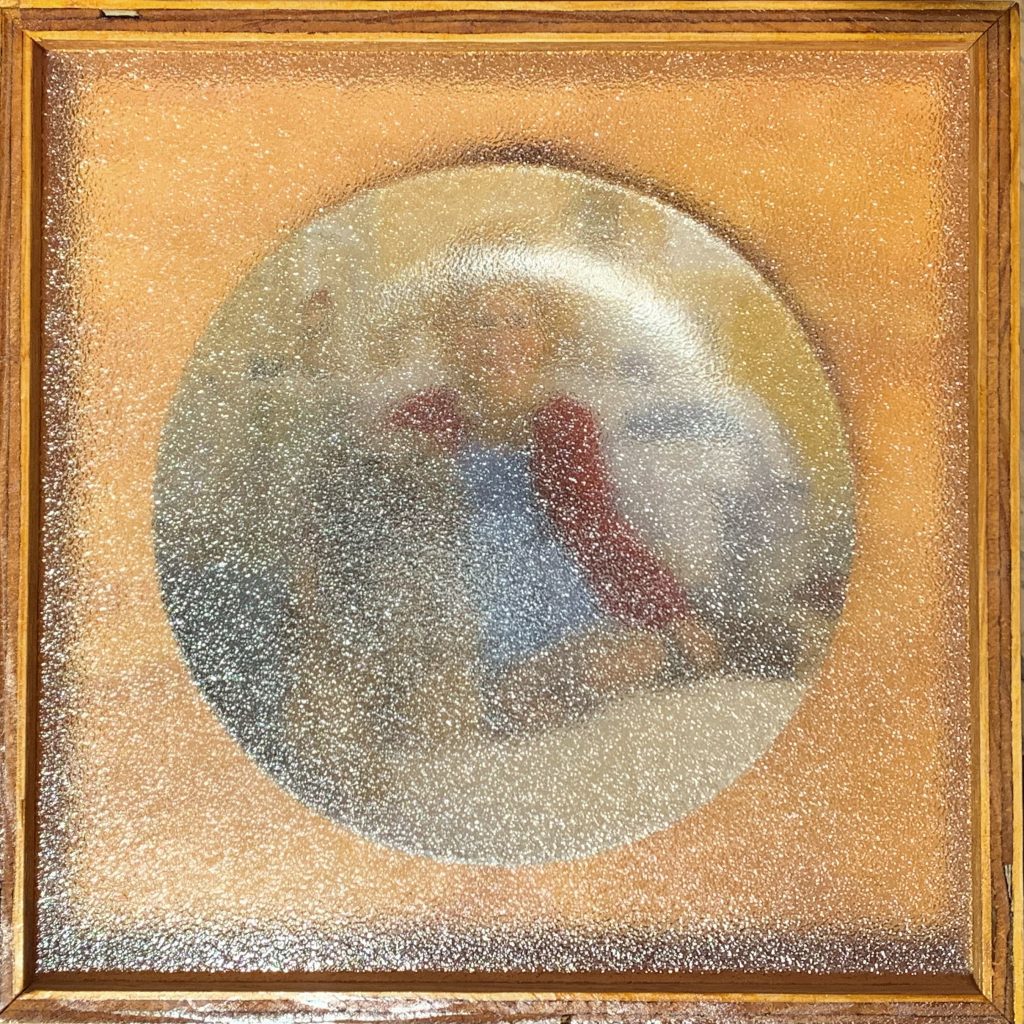 Anthony Cervino is an artist-educator who has exhibited his work professionally for over 20 years. He is a Professor of Art at Dickinson College, where he has taught sculpture since 2006. Cervino studied art at the University of North Carolina at Chapel Hill and Towson University. His sculptures have been included in recent exhibitions at The Gallery at Flashpoint in Washington, DC, the Institute of Contemporary Art at the Maine College of Art, the Indianapolis Museum of Contemporary Art, The Arlington Arts Center, the Minneapolis College of Art and Design, and the Susquehanna Museum of Art, among others.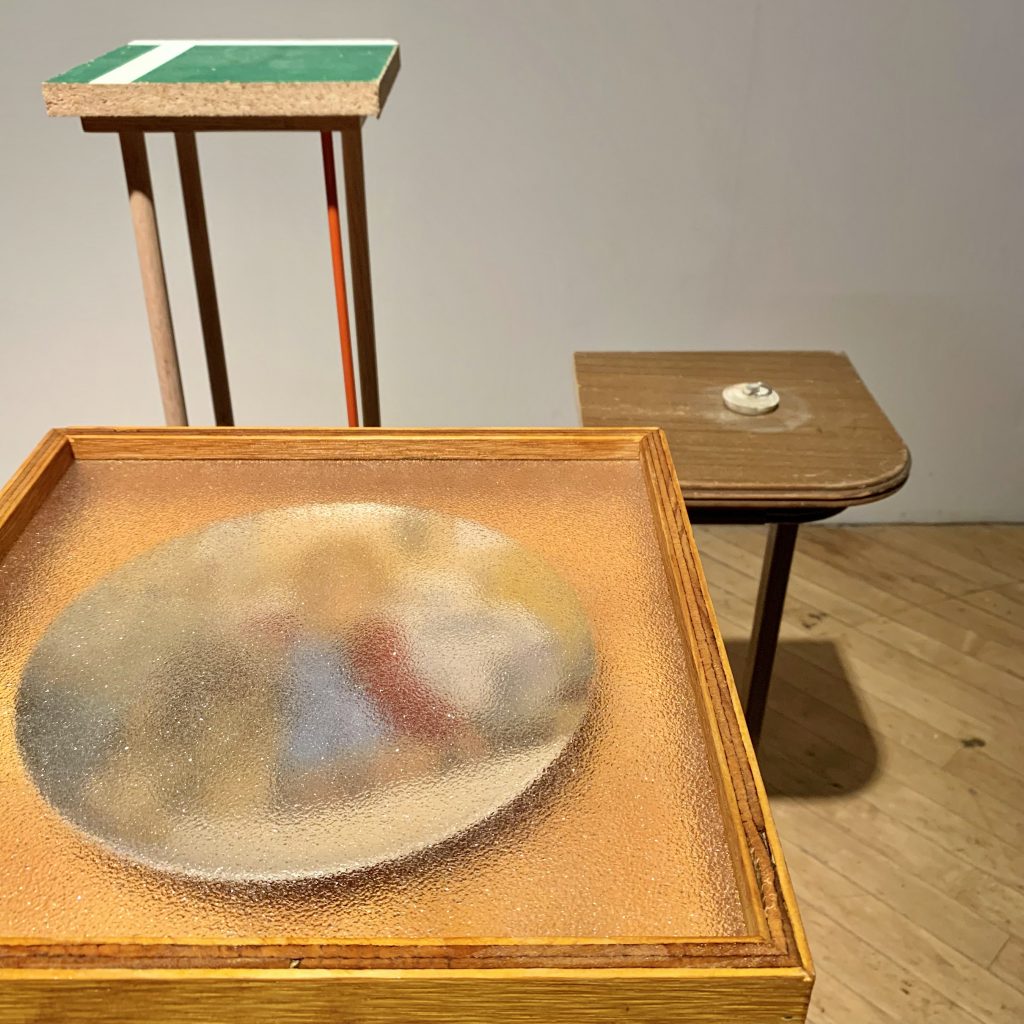 Shannon Egan received her BA from the University of North Carolina at Chapel Hill, and her MA and PhD in the History of Art from Johns Hopkins University. She currently is the Director of the Schmucker Art Gallery at Gettysburg College, where she curates exhibitions of contemporary and historical art and teaches courses in art history. With Marthe Tolnes Fjellestad, she is the co-editor and co-curator of the book and traveling exhibition titled Across the West and Toward the North: Norwegian and American Landscape Photography (University of Utah Press, 2022).
More about the project: https://kalendar.novisad2022.rs/en/events/meaning-of-home_2022/