"FARSICKNESS/HOMESICKNESS/HOMELESSNESS (#MEANING OF HOME_2022, Novi Sad, 2022)" is the third book published by the Creative Educational Center Art Box. It is authored by writer Ljiljana Maletin Vojvodić and visual artist Dragan Vojvodić, with design credits given to Dejan Ilić. The book is prepared for publication as an e-edition in English (with an introduction in Serbian) and is scheduled to be released in December 2022.
https://artboxportal.com/wp-content/uploads/2022/12/Ljiljana-Maletin-Vojvodic-Dragan-Vojvodic-Farsickness-Homesickness-Homellessness-Meaning-of-Home-E-Book.pdf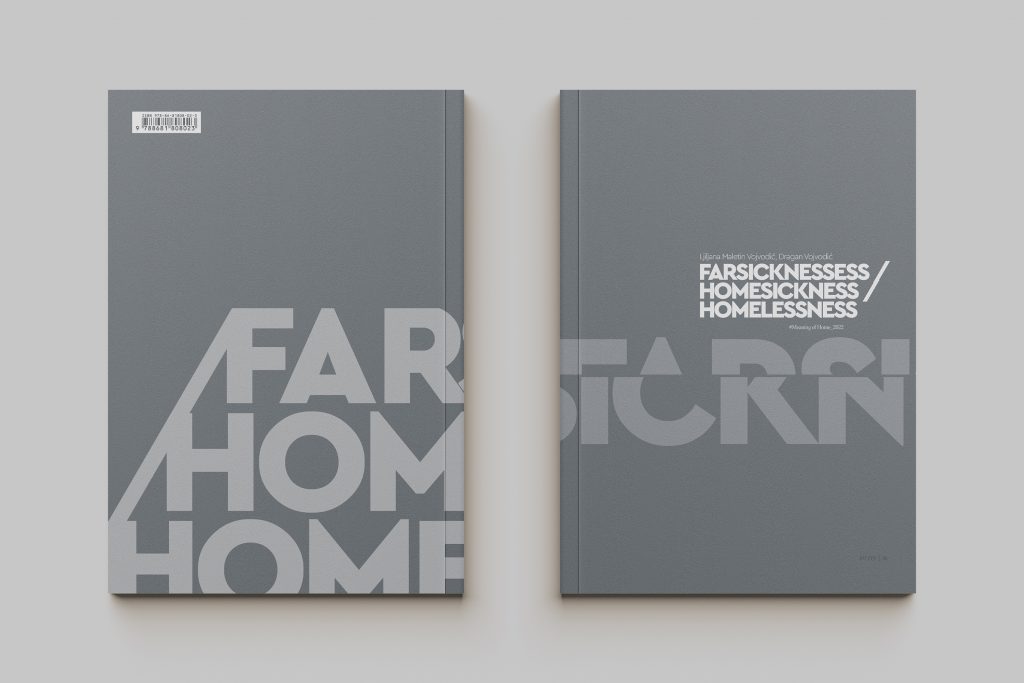 "Farsickness/Homesickness/Homelessness (#Meaning of Home 2022)" is a comprehensive, interdisciplinary, and collaborative project undertaken by the creative educational center Art Box, a non-governmental organization based in Novi Sad. The project involves extensive research, surveys, and the creation of textual and audio-visual works, as well as performances. The endeavor is spearheaded by multimedia artist Dragan Vojvodić and writer/artist Ljiljana Maletin Vojvodić and has been realized through their residencies and research projects in collaboration with artists and local communities in various European Capitals of Culture, international residency centers, associations of artists, and non-governmental organizations across several countries, including Finland, Estonia, Czech Republic, Sweden, Japan (EU-Japan Fest), and Iceland.
The interdisciplinary exhibition titled "Farsickness/Homesickness/Homelessness" was developed in partnership with volunteers from Estonia, artists from the USA, Japan (as part of Art Box's artist-in-residence program), and Sweden. The exhibition also features the works of multimedia artists Stevan Kojić and Nils Ramhøj, psychologist Maja Babić, designer Dejan Ilić, lighting designer Boris Butorac, and Virtual. Unit, a creative VR lab from Novi Sad. Through this collaborative effort, the project explores the complex and individual nature of concepts such as home, affiliation, and identity.