Written by Dragan Vojvodić //
The Institute for Economics and Peace publishes the Global Peace Index every year based on criteria such as violent crimes, terrorism, international conflicts, and social safety. Often at the top of this list is Iceland, a country that has been declared the safest numerous times. When Iceland is mentioned in the context of contemporary music, most listeners identify one artist, more precisely a female artist – Björk.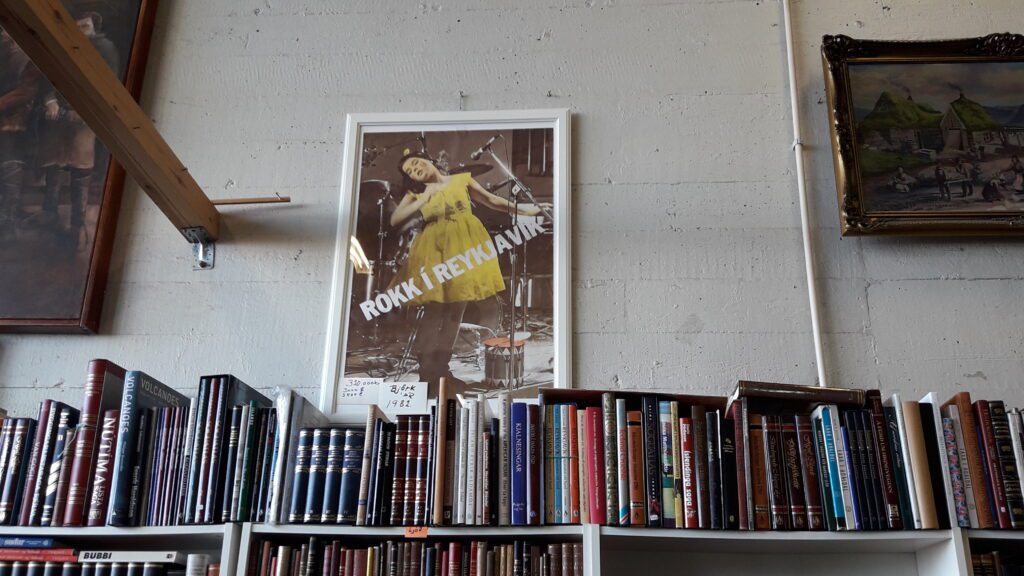 Perhaps some know a bit more about her beginnings in bands like Tappi Tíkarrass and Sugarcubes. Everything else, regarding Icelandic music, seems to have been overshadowed by her international fame. However, it will be her international breakthrough that will draw attention to the whole scene, primarily concentrated in the capital of Iceland – Reykjavik. Today, thanks to Björk, Sigur Rós, amiina, and Múm are known worldwide, as well as several black metal-oriented bands. With this article, I aim to draw attention to the bands whose music I have come into contact with while being in Iceland over the last two decades.
Sigur Rós
Sigur Rós, an Icelandic post-rock band active since 1994, creates distinctive music based on ethereal melodies, the falsetto vocals of frontman Jónsi (Jón Þór "Jónsi" Birgisson), and a guitar sound produced using violin bows. Jónsi uses not only the Icelandic language but also employs what the group calls "Hopelandic" vocalizations. All these elements serve to craft an ambient sound that seems to be a soundtrack for Iceland's vast deserts, tundras, glaciers, and other natural phenomena that make this country a unique location that is geographically part of Europe.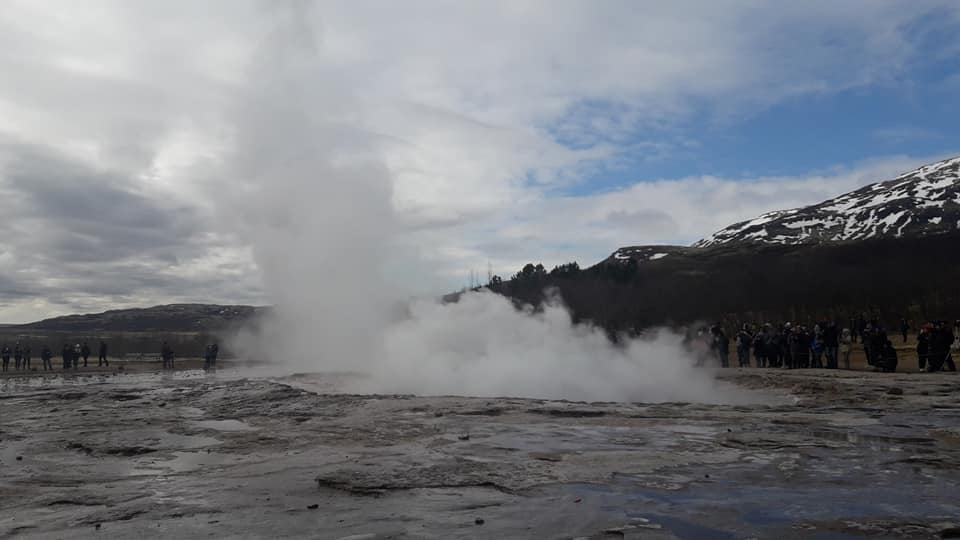 Following their debut album "Von," which is highly ambient, the band gained international recognition with their second album – "Ágætis byrjun," thanks to Jónsi's vocals and his distinct guitar playing.
They continued with the conceptual album "( )" released in 2002. All the songs on it are untitled and sung in the Vonlenska language, also known as Hopelandic, a language without semantics that phonetically resembles Icelandic.
After this ethereal and ambient phase, their subsequent albums lean more toward pop-rock melodic structures.
The DVD release "Heima" (At Home), published in 2007, presents a documentary of their tour across Iceland. The uniqueness of the tour lay in performances outside cities, in unreal settings, with local audiences coming from sparsely populated areas nearby. The film presented Sigur Rós' music in a direct way, showcasing their creation strongly influenced by the natural environment in which it was performed.
Múm
Múm is like Sigur Rós – an active Icelandic experimental and indie band since 1997. Their distinctiveness lies in gentle female vocals combined with electronic effects and beats, as well as the use of various traditional instruments. Their debut album, titled "Yesterday Was Dramatic – Today Is OK," was praised by critics using superlatives like timeless, astonishing, and emotional masterpieces.
For their next album – "Finally We Are No One," the group composed while in a lighthouse situated on Iceland's largest peninsula, the West Fjords. In such a remote location, devoid of modern technology, with a power generator, they created their second album, internationally recognized as one of the most wonderful post-rock albums.
Subsequently, the Valtýsdóttir sisters, who provided vocals, left the group, and the sole original member, Örvar Þóreyjarson Smárason, was compelled to rebuild the band from scratch. The departure of female vocals opened the door for a change in musical style, characterized by the use of a wide array of live instruments, leading their sound to lean more towards indie pop music.
amiina
amiina is a string quartet that during the 1990s, while all members were studying at the music academy in Reykjavik, exclusively played classical music. Then, they adopted the name Amiina and began performing with local bands, eventually regularly collaborating with the band Sigur Rós in 1999. They also participated in the recording of Sigur Rós' most famous albums – "( )", "Takk", and "Með suð í eyrum við spilum endalaust".
They recorded their debut album "Kurr" in 2007, using a large number of predominantly string instruments. On it, they create minimalist music that represents a combination of contemporary classical, ambient, and electronic music.
Their next album – "Puzzle" – is characterized by greater use of electronic sound, and rhythmically dynamic songs, while still showcasing a penchant for ambient sound.
Their third album, "Fantômas," was conceived as a soundtrack for the 1913 silent film of the same name by French director Louis Feuillade. Therefore, it's an instrumental album that exudes the distinctive film ambiance of the 1920s.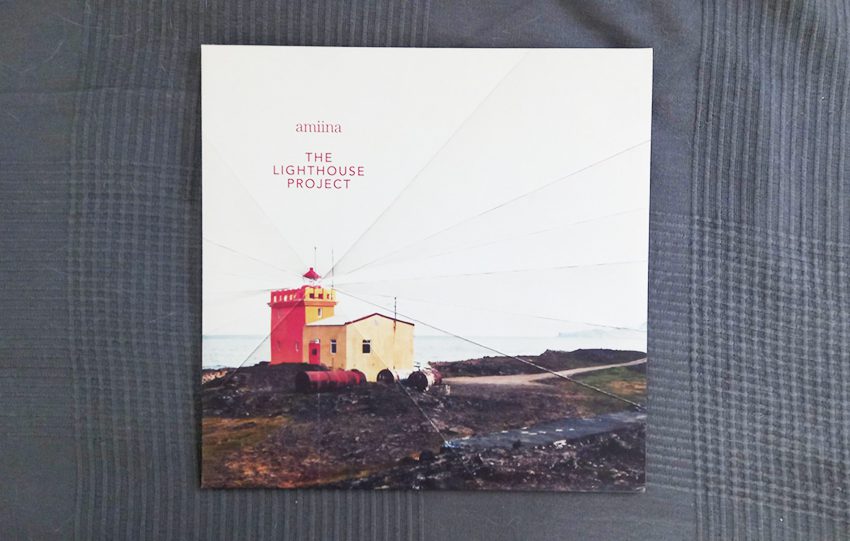 Slowblow
Slowblow is an Icelandic music duo composed of Orri Jónsson and Dagur Kári, both of whom are also film directors. They were active throughout the 90s, leaving a distinctive mark within the Icelandic underground scene with their specific homemade lo-fi analog music production, blending the every day with the fantasy that inevitably arises in this combination as an influence from Icelandic culture and its natural environment.
On their eponymous album "Slowblow" from 2004, they create a melancholic lyrical atmosphere full of acoustics, crafted not only through instruments but also various hums, creaks, and rattles that represent specifically produced musical elements for Slowblow. All these sounds produced in a home setting shape melodies that span across different electronic or folk genres.
In the same year, they also create the soundtrack for the renowned film "Noi the Albino" directed by Dagur.
Kiasmos
Kiasmos is an experimental minimal techno duo composed of Icelandic artists Ólafur Arnalds and Janus Rasmussen, originally from the Faroe Islands. In 2014, they released a self-titled album that was well-received by both critics and electronic music enthusiasts.
The music of Kiasmos can be described as electronic ambient music that is simultaneously filled with dance rhythms. A characteristic feature of their sound is a fundamental piano melody accompanied by electronic beats and sharp rhythms.
This album was recorded using acoustic instruments (piano, string instruments, drums), played by Ólafur, and then enriched with various synthesizers, rhythm machines, and tape delay effects from which the primarily electronic sound emerged. Ólafur's instrumentally played melodic segments, blended with the electro-pop sound typical of Janus Rasmussen, embody the musicians' idea of creating music—a fusion of different genres and differently produced sounds.