Art Box portal //
Founded in 1967, on the initiative of Mira Trailović and Jovan Ćirilov, BITEF (Belgrade International Theatre Festival), became one of the biggest and most important European Festivals. This year's edition of Bitef, the 57th in a row, will be held from October 3rd to October 10th under the slogan 'Strength, Don't Let Yourself Be Anyone's'. With nine performances in the main program, Bitef will present productions from Germany, Lithuania, Hungary, Sweden, Greece, Burkina Faso, Belgium, and Serbia to the audience.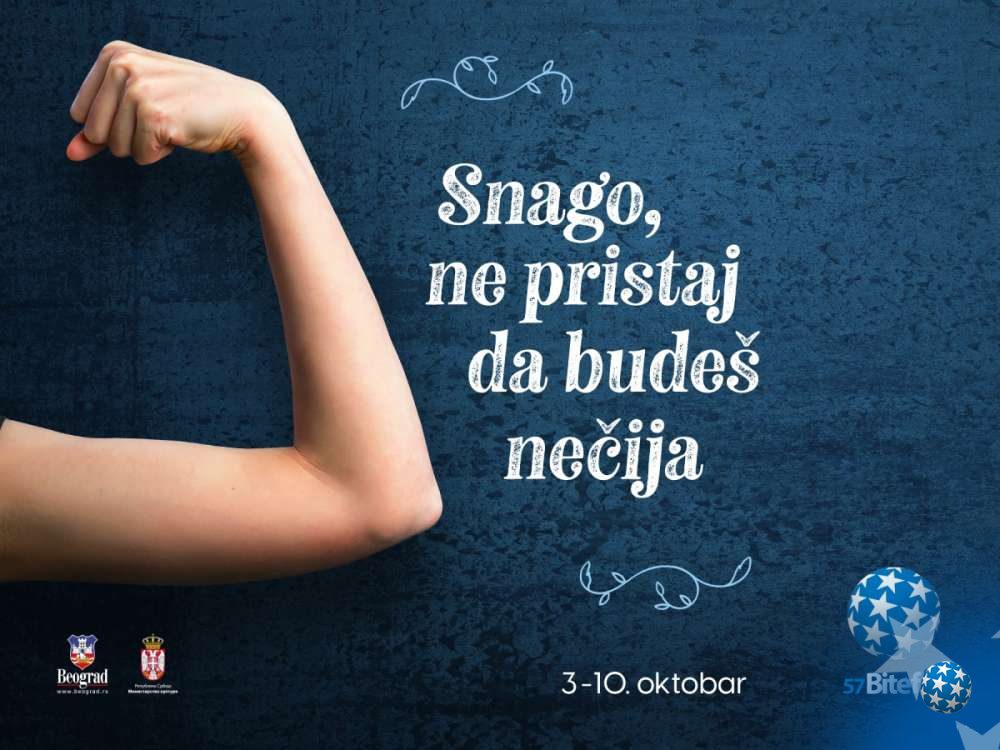 Selection Team and Main Program
This year's selection team of the festival consists of Artistic Director Nikita Milivojević, dramaturge and co-selector Tijana Grumić, and producer and co-selector Ksenija Đurović. The 57th edition of the festival will be the first of new artistic director Nikita Milivojević. He was appointed to the role earlier this year, taking over from theatre critic and scholar Ivan Medenica, who was BITEF's artistic director for the past seven years.
On October 3rd, as a prologue to the festival, the audience will have the opportunity to watch the performance of "Divine Comedy" directed by Frank Castorf and produced by the Belgrade Drama Theatre, selected by Ivan Medenica. In the main program, eight more performances will be presented.
The festival will officially open on October 4th with the German play "Children of the Sun" by Maxim Gorky, directed by Slovenian director Mateja Koležnik and produced by Schauspielhaus Bochum.

Children of the Sun ©Matijas Horn 
On 5th October there will be a performance of Goodbye, Lindita by Mario Banoushi, for the National Theater of Greece from Athens, which will be hosted at the National Theater in Belgrade.
On 6the October, there will be a performance of All Adventurous Women Do by Tanja Šljivar and director Selma Spahić on the main stage of Atelje 212.
There will also be a Hungarian piece Singing Youth by the authors Judit Berec, Bence Gyorgy Palinkas, and Mate Sigeti, produced by Trafo House of Contemporary Arts from Budapest, which will be performed on the 6th and 7th of October.
On 7th and 8th October, audiences will have an opportunity to watch 'Sun and Sea,' a contemporary opera performance that premiered in 2017 at the Lithuanian National Gallery of Art and won the 'Golden Lion' at the Venice Biennale.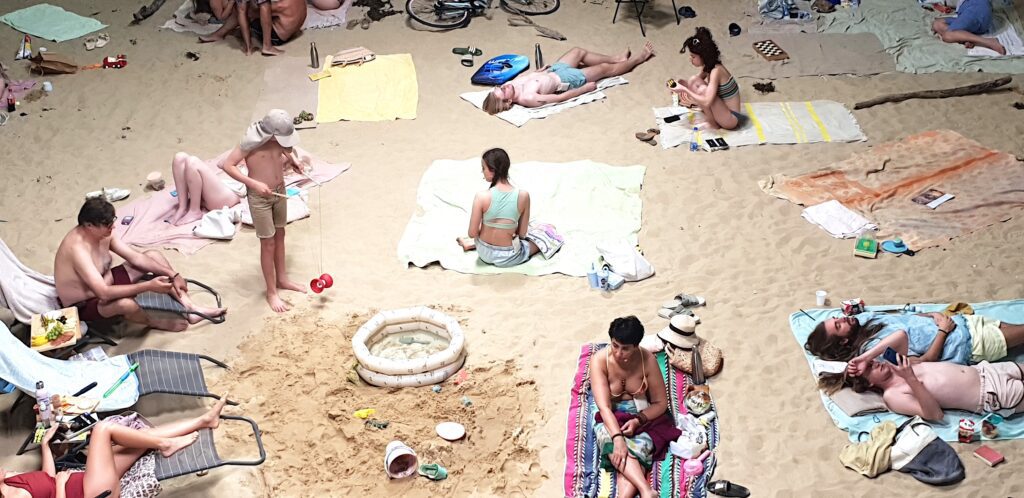 On 8th October, Bitef Theater will present The Desire to Make Solid History Will End in Failure by author and choreographer Igor Koruga.
The final two performances will be Joan of Arc – Jeanne by the Croatian author Ivana Sajko, directed by the former festival selector Anja Suša, a production of the Riksteatren Theater and Dramaten in Sweden, and Wakatt by author and choreographer Serge Aimé Coulibaly from Faso Dance Theater, which will close the festival, though venues for these last two performances have yet to be decided.
Slogan and Visual Identity
The festival's Artistic Director, Nikita Milivojević, revealed that this year's festival slogan, "Strength, don't agree to be someone's," is actually a borrowed line from the poetry collection by the young poet Radmila Petrović.
This slogan also inspired the visual identity of this year's festival. The visual identity of this year's Bitef was created by New Moment New Ideas Company.
Here you can read the whole poem by Radmila Petrović.

forest, plow, primrose

I feel the souls of female
ancestors
who suffered at men's
hands

they clung to me when
I left for Belgrade
and now they won't go home either

they say to me: slice them like aspic!

with a look or
a kitchen knife?
or the penknife I carry in my pocket?

I will, just not this one
especially not this one! they order me

of all I could have been in the world
I was just a woman, says
Radovanka
in the countryside, we never thought
much of dogs
and being a woman was worse than being a dog

your great-grandfather was like a spring
says Dobrosava, cold and
cross
we slept in a brandy vat
when he brought me to this house
he hanged me like a cat that ate all the chickens

and all that was because of the brandy

strength, don't let yourself be
anyone's

get out of my poems!
you too only wanted sons
who later smashed your
heads

you learned nothing from misery,
old women
it was all in vain

Translated from the Serbian by Jovanka Kalaba and edited by Ellen Elias-Bursać.